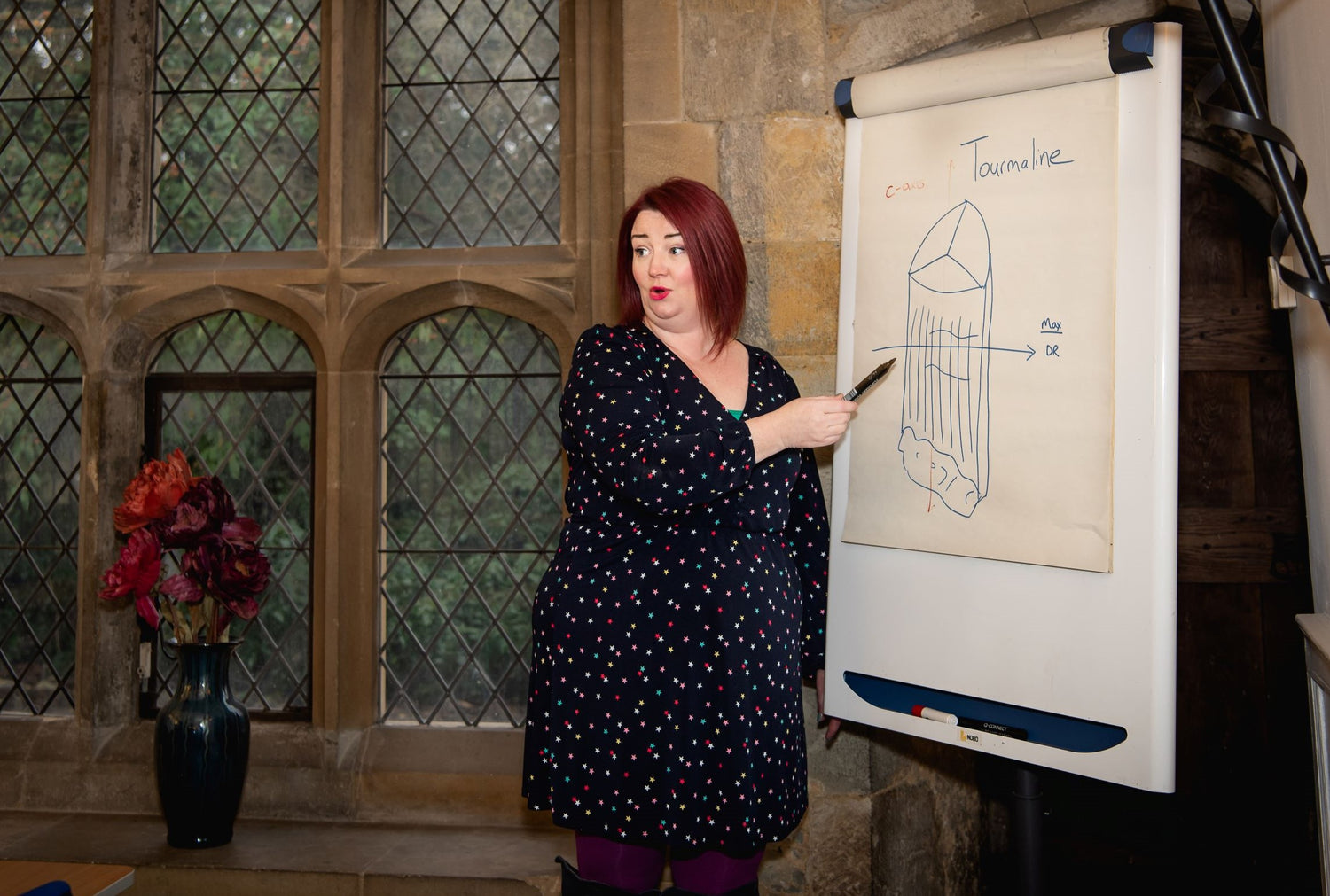 Learn
No matter where you are, you should be able to access jewellery and gemstone education that works for you. Regardless of how you learn, we can help you to reach your goals - even if you don't know what they are yet (and yes, we can help with that too).
We offer face to face, online & blended courses and can even create a bespoke class to suit your needs.
Advent Calendar Gemstone Course with 24 gems!
Regular price
Sale price
$206.00
Unit price
per
Sale
Sold out
A unique way to give someone the gift of gemstones. Open a door every day in Advent to reveal 24 gemstones in individual collector boxes. Learn about each gem with our online interactive Advent calendar, every day which tells you about your shiny new stones.
View full details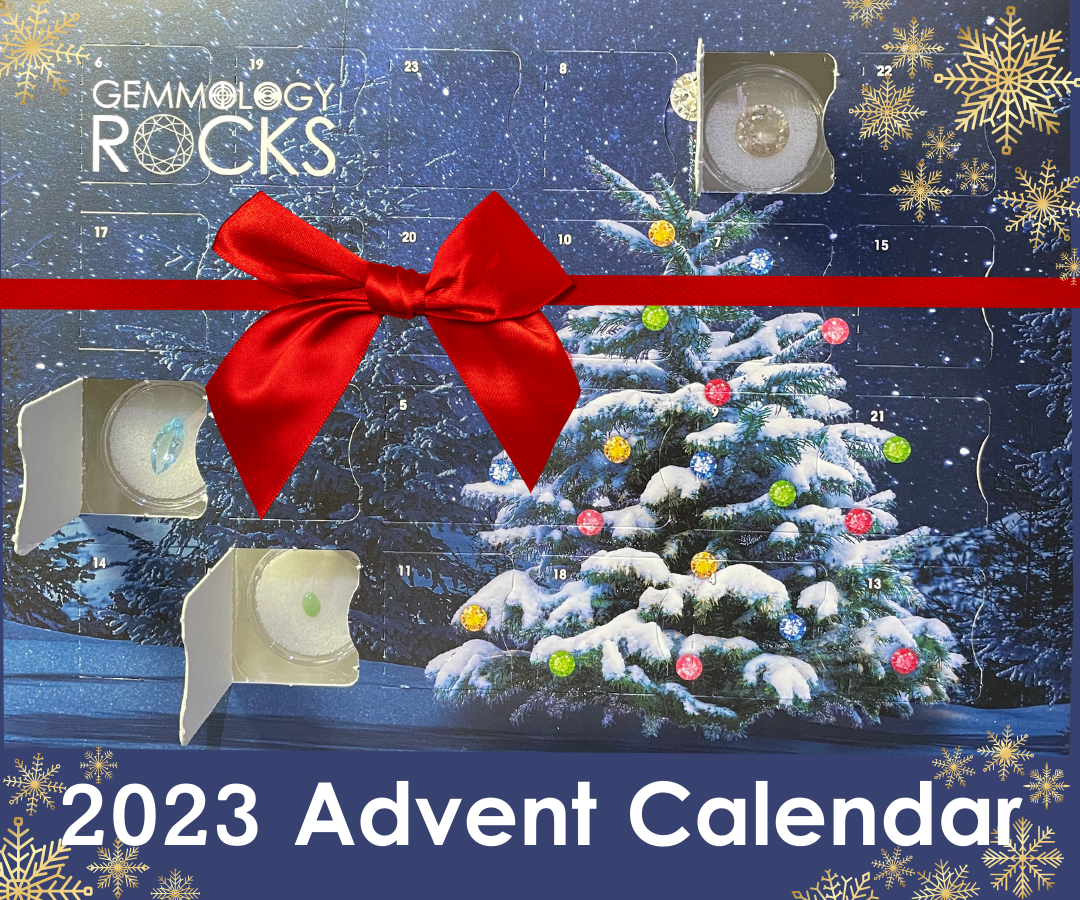 Successful Spectroscope - Virtual Course
Regular price
Sale price
$156.00
Unit price
per
Sale
Sold out
Conquer your spectroscope! Learn the tips and tricks to see spectra in gemstones quickly and easily. Become skilled and confident with your spectroscope to improve your gem identification. Includes 10 reference gemstones to keep.
View full details
Polariscope Practice Stone Set
Regular price
Sale price
$103.00
Unit price
per
Sale
Sold out
We've created the perfect stone set that will help you learn to use the polariscope, and apply that skill. You get a set of 15 stones, all labelled with the identity, and the key observations you should make. Whether you're studying gemmology, learning practical gem testing, or a working valuer or jeweller this set is great for practicing the polariscope.
View full details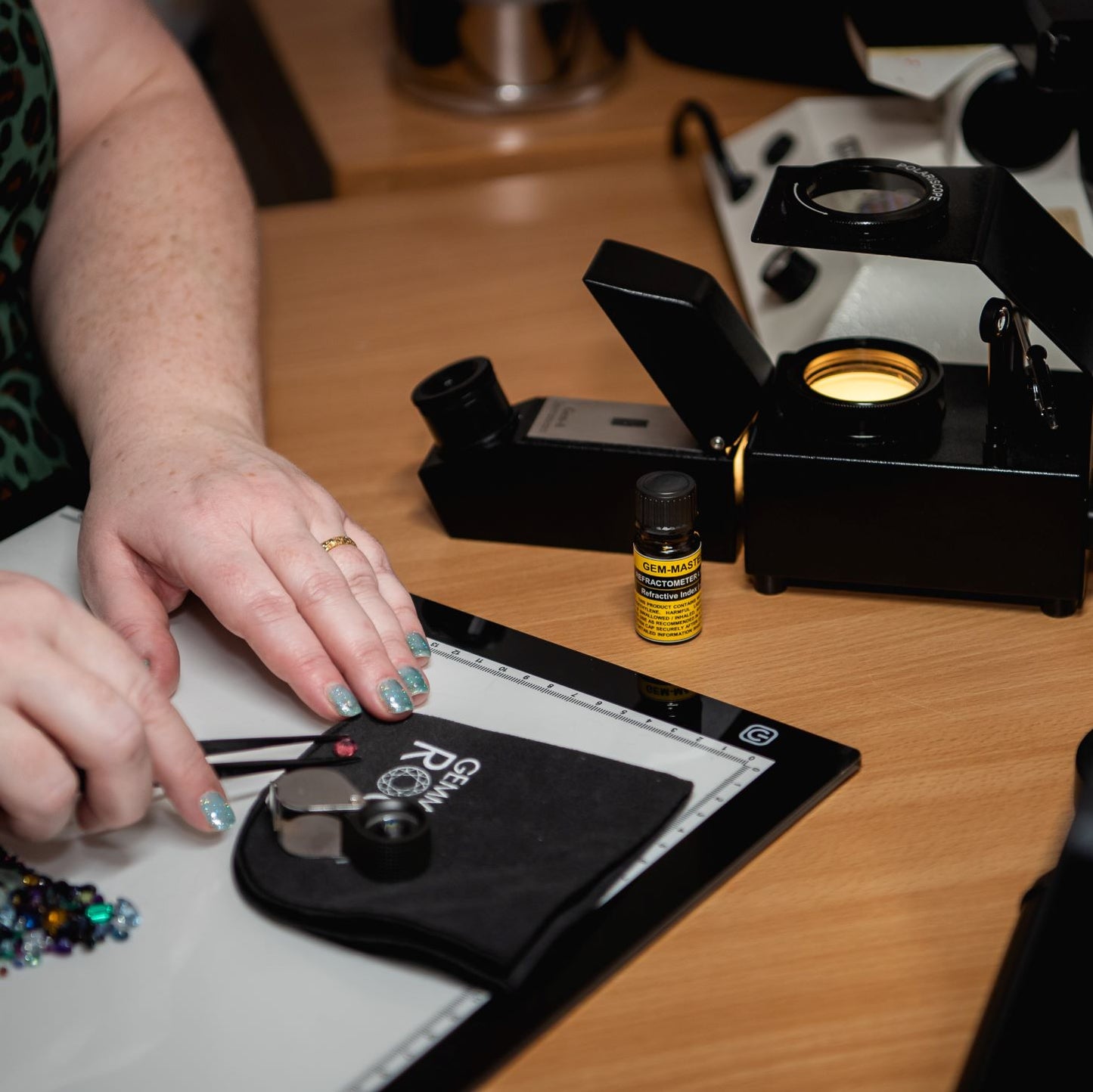 Past Courses
Below are a few examples of previous courses we have taught. Any of these can be recreated or custom tailored to you. Contact us and we can have a chat about the best courses to suit you.
Introduction to Practical Polariscope

The course won't turn you into an expert but you will learn what you actually need. By the end of the day, you will have learnt how to use a polariscope - which is the best piece of equipment to start with for gem identification. You will also make your OWN Polariscope to take home with you, so you even need to buy any equipment to start using your new skills right away. 

Gemstones for Designers

Would you like to feel confident chatting to customers, helping them choose the perfect gemstone, knowing what you should pay, where to buy, what quality it is, and how much to charge your customer?

In this course we will teach you things like why you need to look at girdles, why the difference between size and weight is really important with coloured stones, and how to talk to gem dealers to get what you want at the right price first time. 

Gem-A or GIA Diploma Exam Revision

Studying Gemmology is hard, doing it alone can be lonely, frustrating and boring. Get some motivation, accountability and support from Gemmology Rocks during your Gem-A diploma revision.

Identifying Diamonds from Imitations

In this course we teach you how to separate diamonds from imitations with a loupe and how to assess quality and value. You will learn how and where to buy diamonds and what to consider when designing and manufacturing with diamonds.
Interested in one of our courses?
Contact us to schedule a complimentary education consultation.
Contact Us